BMD – Plug Gauge DIATEST
Easy-to-use, self-indicating and self-centering bore gauge for the measurement of inner- and outer diameter, with highest precision and absolute accurate results.
Field of application is the production of high-precision bores within a standard range of Ø 2.0 mm (T-BMD) up to 270 mm in serial production.
Plug Gauge BMD allows:
Static and dynamic measurement
Detection of dimensional deviations and shape defects
As a hand tool in bores directly at the machine
Fitting in measuring fixtures and machines
A wide selection of basic types in the standard program, supplemented by useful accessories, ensures that nearly all bores encountered in current practice can be measured precisely. Its flexible platform allows a wide area of application:
Standard- und Through bores: from 2.0 to 270 mm,
Measurement of Blind Bores(Flat-Bottom): from 2,0 (T-BMD-FB) to 150 mm,
Measurement of O.D.: from 20 to 100 mm,
Multiplane plug gauges: from 21 mm,
Internal gear gauges: from 10 mm cylinder diameter
3-Point Measurement: from 8.0 to 100 mm,
For very small diameters from 2.0 mm to 3.0 mm
Measurement of parallel distances: from 1.0 (T-BMD-PA) to 30 mm
Special sizes,shapes and models, e. g. tapered bores
Extension or limitations of the measuring range, adjustment of the measuring pressure, air supply,…
BMD (standard design) have a hard chrome coating on guiding cylinders, with approx. 1000 HV. Most of them are suitable for rough measurement conditions.
Repeatability:
2-point design =< 1 µm
3-point design =< 2 µm
The selection of gauging contact material depends on composition and design of the work piece:
Carbide,
Hard chrome,
Ceramic,
Ruby,
Plastic,
Diamond.
Mechanical or digital indicators, DIATRON1000, probes including the measuring column DIATRON2200 can be used to display results The Multiplane BMD DIATRON MultiFire can be integrated into a DIAWIRELESS network.
Devices as e. g. the DIATRON6060-µNetwork allow statistical evaluations, integration into a network, machine control and much more.
Zero setting should be performed by using a setting master, e. g. a setting ring according to specifications of DIN 2250-C.
The fast maintenance and repair service gives reconditioned and fully tested plug gauges. There is often no need to buy new plugs. BMD can be used economically for many years.
A wide range of application and an easy handling in combination with highest precision and sturdy design demonstrate the economic efficiency of the BMD-system. Special solutions on request.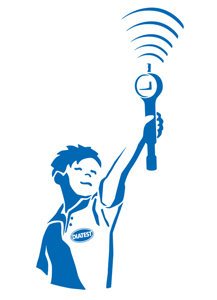 ---